APPLICANT SUPPORT
At the end of the day, in whatever time zone, the most important resource we provide is the human resource.
VIRTUAL
CONSULTATION
Using any mobile device or computer from
anywhere around the world, you are just a
click away from one of our experts.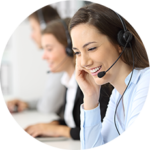 CALL US AT
Speak directly with an
Applicant Navigation Services
professional.
Monday through Friday,
9:30 AM to 3:00 (15:00) PM EST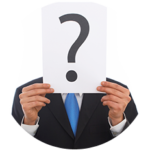 CONTACT US
WIZARD
Submit your question online
through the Question Wizard
after logging into CGFNS Connect.
We regret we are not now accepting orders from applicants with educational credentials from institutions in Cameroon. Any applications already submitted are in process.
OTHER CONTACT DETAILS
BUSINESS HOURS
Monday – Friday, 9.30 AM – 3:00 (15:00) PM EST
SOCIAL MEDIA
MAILING ADDRESS
3600 Market Street, Suite 400
Philadelphia, PA 19104-2651 USA
Note: Please place your order number and/or CGFNS ID number on all correspondence and payments. Also consider using "trackable" mail for added peace of mind.