NLN'S
 PARTNERSHIP WITH CGFNS
The National League for Nursing (NLN) is the premier organization for nursing faculty and leaders in nursing education. Through its academic nurse certification program, it offers nurse educators a means for demonstrating specialized knowledge, skills, and excellence in nursing education practice. The NLN paired up with CGFNS International to expand the offering of its Certified Nurse Educator (CNE) Program to include CGFNS applicants interested in obtaining CNE certification. The NLN Certified Nurse Educator Program allows for CGFNS International faculty applicants to demonstrate expertise in nursing education.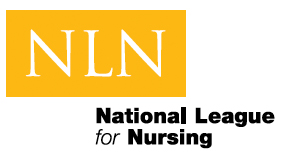 Who orders NLN Certification?
Certification in any professional field is a mark of distinction. The Academic Nurse Educator Certification, offered by the National League for Nursing (NLN), provides nursing faculty a context to demonstrate their excellence in preparing nurses for the profession. Nurse educators who have successfully met the requirements of this program will be certified and will hold the credential as Certified Nurse Educator (CNE).
APPLY TO CGFNS CNE SERVICE
Required Documents Will Be Available Once You Apply
APPLY TO CGFNS CNE SERVICE