Franklin A. Shaffer, EdD, RN, FAAN, FFNMRCSI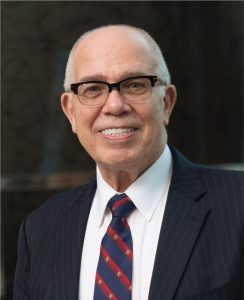 Dr. Franklin A. Shaffer is the President and Chief Executive Officer of CGFNS International, Inc., an internationally recognized authority on credentials evaluation and verification pertaining to the education, registration, and licensure of nurses and healthcare professionals worldwide. Dr. Shaffer earned his doctorate in nursing administration and education at Columbia University and has 50 years of progressive and varied nursing experience which includes administration, education, clinical practice, and research. He is a frequent speaker and consultant at meetings and conferences around the world and is an NGO representative at the United Nations (UN), World Health Organization (WHO), and International Council of Nurses (ICN).
Dr. Shaffer serves as the Secretariat of the International Centre on Nurse Migration (ICNM), a strategic partnership between ICN and CGFNS International. ICNM occupies a key role in establishing effective global and national migration policy and practice that facilitates safe, quality, and accessible patient care and positive practice environments for nurse migrants. He is the former Deputy Director of the National League for Nursing, the accreditation organization for nursing education. Dr. Shaffer made the business case for The Joint Commission (TJC) to develop a certification for the healthcare staffing industry, an initiative that has since grown to include over 400 healthcare staffing firms.
Throughout his career, Dr. Shaffer has authored eight books and over 200 publications. He also serves on several leading professional journals and editorial boards, and most recently was selected as Chair of the International Advisory Board of the American Journal of Nursing. Recently, he was appointed Visiting Scholar at Tor Vergata University in Rome, Italy and the University of Our Lady of Good Counsel in Tirana, Albania, and Adjunct Faculty at the University of Minnesota School of Nursing, the M. Louise Fitzpatrick College of Nursing at Villanova University, and the Johns Hopkins University School of Nursing. Dr. Shaffer is a Fellow of the American Academy of Nursing, Sigma Theta Tau, Faculty of Nursing and Midwifery of the Royal College of Surgeons of Ireland, and Center for Health Outcomes and Policy Research at the University of Pennsylvania School of Nursing.
Solve at MIT 2019: Franklin A. Shaffer Delivers Solver Presentation
An Interview with Franklin A. Shaffer, President and CEO of CGFNS International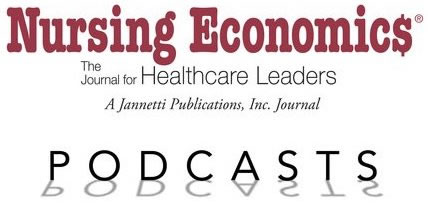 CEO Highlights
In recognition of CGFNS International, Inc.'s 40th anniversary, Leah Curtin ScD(h), RN, FAAN, interviewed President and CEO Franklin A. Shaffer,…
Dr. Shaffer's Publication Credits
August 2020
Nurse turnover: Understand it, reduce it
American Nurse Journal

October 2019
Disrupting Policy and Practice: Refugees Shaping the Future.
Nursing Administration Quarterly

October 2019
Digital Health: Join the Movement.
Nursing Administration Quarterly

October 2019
Evolution of Care and Nursing: Moving with the Patients.
Nursing Administration Quarterly

May 2019
Overview and Summary: Past, Present, and Future: Nurses Address the Times of Our Lives
The Online Journal of Issues in Nursing
January 2019
The Role of Nurses in Advancing the Objectives of the Global Compacts for Migration and on Refugees.
Nursing Administration Quarterly

2018
Shaping nursing profession regulation through history – a systematic review.
International Nursing Review
April 2018
Advocating to Protect Our Nurses: Addressing Unethical Recruitment of Foreign-Educated nurses.
Nursing Administration Quarterly

2016
A New Model for Assessing Entry-Level Education of Internationally Educated Nurses: A Retrospective Perspective.
Journal of Nursing Regulation
June 2016
Code for ethical international recruitment practices: the CGFNS alliance case study
Human Resources for Health

2016
Human Resources for Health 2030 and the regulatory agenda.
Journal of Nursing Management

2016
How the nursing profession can contribute to sustainable development goals.
Journal of Nursing Management

October 2015
Business Case for Ethical Recruitment
Nurse Leader

2014
The role of internationally educated nurses in a quality, safe workforce.
Nursing Outlook

May 2014
The Joys of Travel Nursing.
American Nurse Today

May 2014
Leading Means Consensus
Journal of Infusion Nursing

March 2014
The Future of Nursing: Domestic Agenda, Global Implications
Journal of Transcultural Nursing

March 2014
Scales, Causes and Implications of the Primary Care Nursing Shortage
Annual Review of Public Health

January 2014
Ensuring a Global Workforce: A Challenge and Opportunity
Nursing Outlook

January 2014
The Role of Internationally Educated Nurses in a Quality, Safe Workforce
Nursing Outlook

January 2014
Perceptions of Employment-Based Discrimination Among Newly Arrived Foreign-Educated Nurses
American Journal of Nursing

December 2013
Amazing Apps: Space-age Tools for Clinicians
American Nurse Today

October 2013
Global Mobility for Internationally Educated Nurses: Challenges and Regulatory Implications
Journal of Nursing Regulation

February 2012
Perspectives on Credential Evaluation: Future Trends and Regulatory Implications
Journal of Nursing Regulation

December 2011
Global Nursing Leadership: A Practical Guide
Nursing Administration Quarterly

November 2011
What Nursing Leaders Must Master
Nursing Administration Quarterly

September 2011
Destination U.S.A. – Knowing the Right Questions to Ask
Medical Tourism Magazine

Latest News
FOR IMMEDIATE RELEASE Philadelphia—CGFNS International, Inc. is proud to be the recipient of the 2021 International Council of Nurses' Partners in Development Award – recognizing the two organizations' long and…
Read More
PHILADELPHIA—CGFNS International, Inc., the world's largest credentials evaluation organization for the nursing and health professions, is pleased to announce the election of two officers and three new members to its…
Read More
The International Council of Nurses (ICN) sadly announces the passing of Kirsten Stallknecht, former ICN President (1997-2001), Second Vice President (1985-1989) and member of the ICN Board of Directors (1981-1985).…
Read More