A message from our President and CEO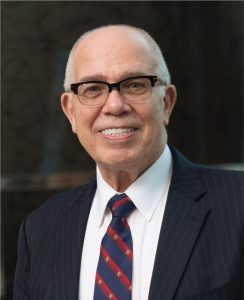 We live in a time of rapid technological change, creative disruption, and profound intellectual and social advancements. For the past 40 years at CGFNS International, Inc., we have embraced innovation and gathered a diverse and talented team. We have grown to become the largest credentials evaluations service in the world. In this process, we have witnessed and helped generations of healthcare professionals fulfill their dreams, while working for the betterment of public safety. That is our uncompromising value. Our new programs reflect our unmatched passion for making those dreams come true and to further our positive impact in the service of a global community.
We face tomorrow with the understanding that our greatest strength has been our relationships. Much of our focus will be on improving those relationships, specifically on receiving and efficiently responding to feedback from applicants and new stakeholders. Our reach and our services to global audiences will continue to be transformed and enlarged by our investment in self-service tools, new technologies, and effective communication strategies. These improvements will help us leverage our credential assessment platform and expand our leadership on the education and registration to new parts of the world.
As we begin a new year, CGFNS will continue to be a long-lasting resource for migrating healthcare professionals who will have access to a multitude of first rate online and in person services. In doing so, we will enable many to fulfill their dreams of advancing their careers. We will continue our journey of service and dedication for the well-being and protection of our global community.
Thank you for your trust and for choosing our services at a pivotal time of transformation and achievement in your professional and personal life.
Franklin A. Shaffer, EdD, RN, FAAN, FFNMRCSI
Latest News
PHILADELPHIA—CGFNS International, Inc. has expanded its Credentials Verification Service to support the Nursing Council of New Zealand (NCNZ) in facilitating ongoing public safety and healthcare delivery. Through this service, CGFNS…
Read More