The United Nations sixty-sixth session on the Commission on the Status of Women is scheduled to commence from 14 through 25 March, 2022.
The NGO CSW Forum runs parallel to the official session and provides civil society the opportunity to engage in the processes and CSW sessions. As part of the NGO CSW Forum 66, CGFNS International Inc., proudly presents its virtual Parallel Event: "Achieving Gender Equality and Economic Empowerment through Nurse Migration"
When: 15 March, 2022, 12:00-1:30pm (EST)
Where: Zoom Webinar (Register Here)
The virtual Parallel Event will include
Introductory remarks from CoNGO's President on the role of civil society and nurses in advancing the UN agenda
Current global nurse migration landscape
The immense contributions of nurses and nurse migrants
How nurses and nurse migrants advance the UN Agenda
The work of CGFNS in nursing, migration, and ethical recruitment spheres
A panel discussion featuring four migrant nurses from India, Nigeria, the Philippines, and Venezuela"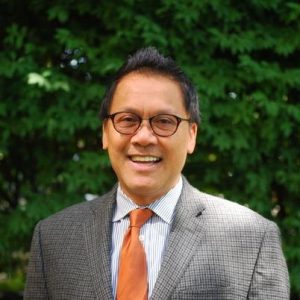 Rev. Dr. Liberato Bautista, President, CoNGO
Rev. Dr. Liberato (Levi) Bautista, PhD, President, CoNGO
Rev. Dr. Liberato C. Bautista is the President of CoNGO—The Conference of Non-Governmental Organizations in Consultative Relationship with the United Nations. CoNGO is an international non-governmental organization founded in 1948 which relates to the United Nations through its General Consultative Status granted by the United Nations Economic and Social Council (ECOSOC). In the seventy three years of CoNGO, Bautista is one of only two among nineteen CoNGO Presidents who have served two terms in non-consecutive fashion. He was CoNGO President between December 2007 and January 2011.
Bautista concurrently serves as the main representative to the UN for the United Methodist Church—General Board of Church and Society (GBCS), which is the international public policy and social justice agency of The United Methodist Church. He has represented GBCS at the UN for the last 24 years. GBCS is a longstanding full member of CoNGO. As a nongovernmental representative of a faith-based organization at the UN, Bautista served as president of the Committee of Religious NGOs at the United Nations (CRNGO@UN, 2015-2017). Bautista chaired the Council of Organizations in New York of the United Nations Association of the USA (UNA-USA, 2006-2007) and elected in 2018 to serve in its Executive Committee. Bautista's NGO-related activities date back to 1974, starting with a faith-based youth organization and moving on to work and related with ecumenical organizations, then on to non-governmental work vis-a-vis the UN. His work has afforded him to travel and meet peoples in at least 80 nations around the world.
Bautista studied political science, history, and international studies at the University of the Philippines in Manila which in 2000 awarded him the "Most Outstanding Alumnus in the Social Sciences." His doctoral studies at Drew University in Madison, New Jersey focused on religion and social and political ethics. He was awarded the Doctor of Divinity, honoris causa, by Union Theological Seminary in the Philippines in 2016. Bautista is an ordained United Methodist minister.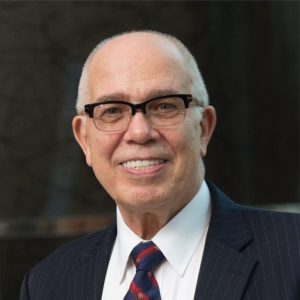 Dr. Franklin Shaffer, President & CEO, CGFNS International
Franklin A. Shaffer, EdD, RN, FAAN, FFNMRCSI, President & CEO, CGFNS International
Dr. Franklin A. Shaffer is the President and Chief Executive Officer of CGFNS International, Inc., an internationally recognized authority on credentials evaluation and verification pertaining to the education, registration, and licensure of nurses and healthcare professionals worldwide. Dr. Shaffer earned his doctorate in nursing administration and education at Columbia University and has 50 years of progressive and varied nursing experience which includes administration, education, clinical practice, and research. He is a frequent speaker and consultant at meetings and conferences around the world and is an NGO representative at the United Nations (UN), World Health Organization (WHO), and International Council of Nurses (ICN).
Dr. Shaffer serves as the Secretariat of the International Centre on Nurse Migration (ICNM), a strategic partnership between ICN and CGFNS International. ICNM occupies a key role in establishing effective global and national migration policy and practice that facilitates safe, quality, and accessible patient care and positive practice environments for nurse migrants. He is the former Deputy Director of the National League for Nursing, the accreditation organization for nursing education. Dr. Shaffer made the business case for The Joint Commission (TJC) to develop a certification for the healthcare staffing industry, an initiative that has since grown to include over 400 healthcare staffing firms.
Throughout his career, Dr. Shaffer has authored eight books and over 200 publications. He also serves on several leading professional journals and editorial boards, and most recently was selected as Chair of the International Advisory Board of the American Journal of Nursing. Recently, he was appointed Visiting Scholar at Tor Vergata University in Rome, Italy and the University of Our Lady of Good Counsel in Tirana, Albania, and Adjunct Faculty at the University of Minnesota School of Nursing, the M. Louise Fitzpatrick College of Nursing at Villanova University, and the Johns Hopkins University School of Nursing. Dr. Shaffer is a Fellow of the American Academy of Nursing, Sigma Theta Tau, Faculty of Nursing and Midwifery of the Royal College of Surgeons of Ireland, and Center for Health Outcomes and Policy Research at the University of Pennsylvania School of Nursing.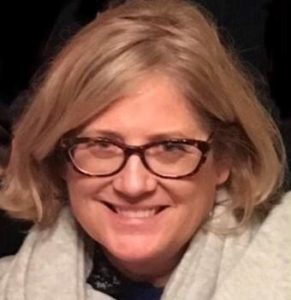 RADM Kerry Nesseler (ret), Strategic Public Policy Advisory, CGFNS International
Kerry Nesseler, RN, MS, FAAN, Rear Admiral, USPHS (ret) Strategic Public Policy Advisor, CGFNS International
Kerry Nesseler has been a U.S. registered nurse for over 42 years. Her experience encompasses working in clinical care with a specialty in Maternal and Child Health, academia as an instructor, and serving for over 33 years and retiring on February 1, 2020 as a nurse officer in the U.S. Public Health Service (USPHS). Ms. Nesseler's most recent assignment was as Director of the Office of Global Health at the Health Resources and Services Administration (HRSA), U.S. Department of Health and Human Services (HHS) from 2006-2019. Here she developed strategies to maximize HRSA's participation in efforts to advance health diplomacy, improve health systems, coordinate and advance international health policy and resource development, especially for vulnerable populations both domestically and internationally. Additionally, Nesseler served as a consultant to the HHS Secretary's Office of Global Affairs, other HHS agencies, UN, WHO, PAHO, WPRO and other international groups on a variety of health and nursing issues; such as the WHO Code of Practice, health professions migration, Pacific Basin and U.S.-Mexico Border Health.
Nesseler served a 4-year term as the USPHS 9th Chief Nurse Officer from 2009-2013 where she was responsible for providing leadership and coordination of the USPHS nursing professional affairs for the Office of the Surgeon General, over 1,600 nurse officers, 3,000 HHS civil service nurses, and the numerous professional nursing organizations. From 2002-2006, Nesseler served as the first woman and first nurse Associate Administrator for HRSA's Bureau of Health Professions. From 2000-2002, she was the Deputy Associate Administrator for Programs for HRSA's Maternal and Child Health Bureau (MCHB) and from 1993-2000 was a Senior Nurse Consultant at MCHB. From 1992-1993, Nesseler was a Nurse Epidemiologist with the CDC in Atlanta.
In 1986, she began her USPHS career as the MCH Clinical Nurse Specialist in Cloquet, MN and was awarded the first USPHS Lucille Woodville Memorial Award for her work in improving the health of Native American families. Subsequently, she has been awarded throughout her career, such as the SG's Exemplary Service Medal, Distinguished Service Medal, inducted as a Fellow in the American Academy of Nursing, and inducted into the inaugural Alumni "Hall of Fame" from the School of Nursing, University of Hawaii at Manoa (UH). She was deployed to numerous events, from teaching obstetrical nursing at the College of Micronesia, Republic of the Marshall Islands to disaster relief from hurricanes Bertha and Katrina.
Ms. Nesseler earned a Bachelor of Science in Nursing from the University of San Francisco and a Master of Science in Nursing from UH. She held the rank of Rear Admiral (upper half), Assistant Surgeon General, in the USPHS Commissioned Corps. She is married to a distinguished pediatrician and public health expert, the mother of four remarkable adult children, and "Grammy" to five beautiful grandchildren.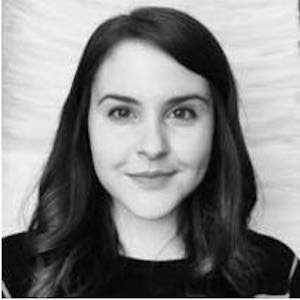 Ms. Kaley Cook, Coordinator, Alliance for Ethical International Recruitment Practices
Kaley Cook, MS Program Coordinator, Alliance for Ethical International Recruitment Practices Program Coordinator, International Centre on Nurse Migration
Kaley Cook is the Program Coordinator for the Alliance for Ethical International Recruitment Practices and the International Centre on Nurse Migration. She works with recruitment firms that are committed to ethical practices and participates in research on issues facing internationally-educated nurses, as well as migratory trends in healthcare. As a previous CGFNS credentials analyst, Kaley worked to develop new credentialing training and provided guidance to nurses seeking to work in the US.
Kaley completed a Bachelor of Arts in International Studies from the University of Nebraska-Lincoln in 2014 and was awarded a Fulbright teaching assistantship in Holešov, Czech Republic from 2014-2015. She also completed a Master of Science in International and Cultural Encounters at Roskilde University in Denmark in 2018.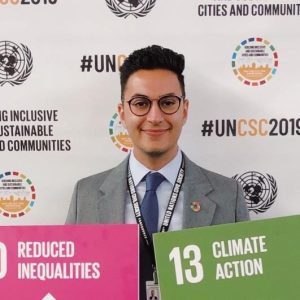 Mr. Thomas Álvarez, Senior Research Associate, CGFNS International"
Thomas Álvarez, MS Senior Research Associate, CGFNS International
Thomas Alvarez is the senior research associate to the President & CEO at CGFNS International, where he focuses on global health, nurse migration, sustainable development, and ethical international recruitment. At CGFNS, he oversees the yearly enterprise research agenda, internal Global Affairs Committee, and Center for UN Collaboration, and serves as an NGO and Youth Representative to the UN.
Thomas currently serves as the Secretary of the NGO Committee on Education, Learning, and Literacy (NGO CELL) and as an organizational representative to the CoNGO. He formerly served on the UN Department of Global Communication's Youth Representatives Steering Committee in 2021 and on the Youth Planning Subcommittee of the 68th UN Civil Society Conference in 2019.
Prior to CGFNS, Thomas worked as a research & content editor for the real estate and development firm, ECI Development, in Managua, Nicaragua in 2016, as a human rights intern for the NGO Comit  para la defensa de la salud, la  tica, y los derechos humanos (CODESEDH) in Buenos Aires, Argentina in 2015, and as a field research assistant with the Allegheny College Department of Global Health in Jalisco, Mexico in 2014. Thomas earned a Master of Science in Global Studies and International Relations from Northeastern University in 2020 and a Bachelor of Arts in International Studies and Spanish from Allegheny College in 2016.
(Moderator) Dr. Frances Hughes, Director of Global Strategic Initiatives, CGFNS International
Frances Hughes, RN, DNurs, FAAN, FNZCMHN, FACMHN, CNZM Director, Global Strategic Initiatives, CGFNS International
Dr. Frances Hughes is the Director of Global Strategic Initiatives at CGFNS International. Formerly, she held the position of CEO of the International Council of Nurses (ICN) where she successfully increased the financial viability of the organization, instituted, and implemented systems processes, and managed successful delivery of the world's largest nursing congress. Prior to ICN, Dr. Hughes spent four years as the Chief Nursing and Midwifery Officer for the Queensland, Australia Department of Health. During this time, she developed policy briefs and programs to the value of 500m for nursing in Queensland.
Frances was the first nurse to be awarded the Harkness Fellowship in Health Care Policy (US equivalent of Rhode Scholar) from the Commonwealth Fund in New York. She spent a year in 2001 studying at the Centre for Hospital and Patient Outcomes, University of Pennsylvania with Professor Linda Aitken. During this time, she was involved in research relating to nurse practitioners, costing nursing turnover and the effects of nursing on patient outcomes.
From 2005-2011, Dr Hughes worked for the World Health Organization with 16 countries in the Pacific region, supporting them to develop policy and plans to improve mental health for consumers in the Pacific. Dr. Hughes has an extensive publication record and has received several awards for her work. From 1998-2004 Frances held the position, Chief Nurse for New Zealand, playing a major leadership role in health care policy and nursing. Frances was instrumental in the development of government policy around nurse prescribing, primary health care, health line and rural schemes, mental health, and nurse practitioners.
Qualified as a general and psychiatric health nurse, Dr. Hughes holds a bachelors, masters, and doctorate in Nursing. Frances served as the Commandant Colonel for the Royal New Zealand Nursing Corp for seven years, providing strategic nursing leadership to the New Zealand Army.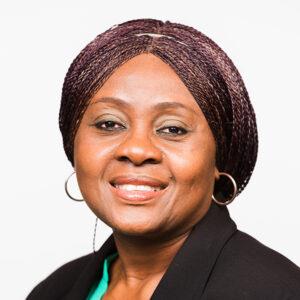 (Panelist) Dr. Emilia Iwu, President, National Association of Nigerian Nurses in North America (NANNNA)
Emilia Iwu, PhD, RN, APNC, FWACN President, National Association of Nigerian Nurses in North America (NANNNA)
Dr. Iwu is the President of the National Association of Nigerian Nurses in North America (NANNNA), an Assistant Professor at Rutgers University, School of Nursing Newark, and a Senior Technical Advisor for the Institute of Human Virology Nigeria. Dr. Iwu completed her Post-doctoral program at the University of Pennsylvania, and her Ph.D., Masters and Bachelor's Degrees in Nursing Science at Rutgers University. She also has a Bachelor of Arts Degree in School Health Services from Rowan University in New Jersey. She is an Advanced Practice Nurse and Certified Family Nurse Practitioner. Prior to joining Rutgers University, Dr. Iwu worked with the Institute of Human Virology and School of Nursing, University of Maryland, Baltimore as a Faculty Technical Advisor for CDC/PEPFAR funded HIV Treatment, Prevention, and Care program in Nigeria. For the past 15 years, she has maintained this research and global health career through the Institute of Human Virology Nigeria (IHVN). This Global health service provides Dr. Iwu a platform to engage with healthcare professionals, leaders, researchers, and policymakers locally and internationally.
In Nigeria, she has led the development of national HIV curricula for pre- and post-licensure education for nurses and community health practitioners. She provides clinical mentorship for healthcare workers and program implementing workforce teams, as well as technical guidance for national policy documents such as Task-Sharing for essential health services and HIV treatment guidelines. She continues to educate and mentor healthcare workers in Nigeria to provide and implement specialized/differentiated and advanced practice HIV care.
Her research interest focuses on HIV treatment access, retention, and outcomes (to reduce disparities) for children, adolescents, and families; health provider education/practice, as well as nursing leadership. Dr. Iwu's research received Sigma Theta Tau International Global Research Award in 2014, in addition to an adolescent HIV research grant from Rutgers Foundation and Midwifery workforce grant from UK-AID/DFID.
Dr. Iwu serves as a Board Member of the CGFNS Alliance for Ethical International Recruitment Practices; National Association of Nigerian Nurses in North America (NANNNA); and a member of National Academies of Science, Forum for Innovations in Health Professional Education (IHPE). She actively participates in local and international nursing organizations such as ANAC, ENRS, and holds leadership positions in Sigma Theta Tau, Eta Mu chapter. She was NANNNA's first Education Committee Chair until 2018. Dr. Iwu is an alumnus of the School of Nursing, University of Nigeria Teaching Hospital, Enugu, and School of Midwifery, Iyi-Enu Hospital Ogidi in Anambra State. She is married and blessed with children and grandchildren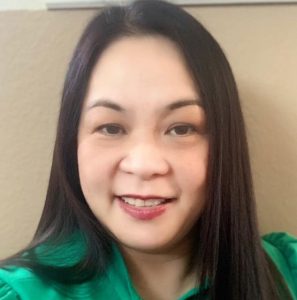 (Panelist) Ms. Melissa Jarque-Cunanan, Membership Chairman, Philippine Nurses Association of America (PNAA)
Melissa Jarque-Cunanan, BSN, RN, CCRN, Membership Chairman, Philippine Nurses Association of America (PNAA) Charge Nurse, Neuroscience ICU, UT Southwestern Medical Center, Dallas, TX
Melissa Cunanan received her BSN (1990) at the University of the Philippines Manila. She is the current PNAA Membership Chairman and Asst. Treasurer. She served on the Executive Board of PNA North Texas (Dallas) as Treasurer (2012-2016), President-Elect (2016-2018), and President (2018-2020). She was the Circle of Presidents Regional Representative (COPRR) for PNA's South Central Region 2019-2020. Melissa's exemplary performance is highly recognized. She was a Daisy Awardee and received numerous service and leadership awards from the Philippine Nurses Association of America. She also won 1st Prize on her Poster/Abstract Presentation during the 2019 American Association of Neuroscience Nurses' International Neuroscience Nurses Research Symposium. In 2020, Melissa was the recipient of D Magazine's Excellence in Nursing Award-Direct Care as well Dallas-Fort Worth's Great 100 and Roscon Foundation's Dallas Fort Worth 10 Outstanding Mothers. In 2021, she received the PNAA President's Trailblazer Award. She is a member of the Sigma Theta Tau, American Association of Critical Care Nurses (AACN) and American Association of Neuroscience Nurses (AANN).
She is also an active member of the Fil-Am community in Dallas serving on the Boards of the Filipino Leaders Coalition of North Texas (FILCON) and the North Texas Asian-American Cultural Association (NTAACA). She was recognized by the Philippine American Chamber of Commerce (PACC) North Texas as one of the Outstanding Professionals and as a finalist of the 10 Outstanding Filipinos of Texas.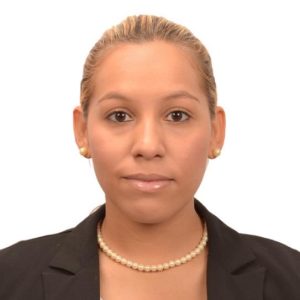 (Panelist) Ms. Fabiola Hernández-Alfonzo, Travel Nurse, Cross Country Nurses
Fabiola Hernandez Alfonzo, BSN, RN Travel Registered Nurse, Cross Country Staffing
Fabiola Katherine Hernandez Alfonzo was born in the small Venezuelan town of El Tigre, where she was the oldest daughter of a small family. Since childhood, she was interested in pursuing a career in the medical field due to her grandfather's medical issues. Initially, Fabiola enrolled in medical school, however, her interests later changed which led her to pursue a nursing education from Universidad de Oriente, Anzoategui, Venezuela in 2008. Today, Fabiola is a registered nurse and specialized in the surgical field.
After eight years of working as a nurse in Venezuela, Fabiola made the decision to pursue better opportunities in the United States due to the worsening political situation in her country. The transition to becoming a RN in the United States has been a long and challenging journey, though also full of lessons and opportunities.
In 2019, Fabiola became a travel nurse with Cross Country Staffing. Formerly, she worked as a registered nurse and circulator at an ambulatory surgical center at the Swedish Covenant Hospital in Chicago, IL. Fabiola hopes to continue her career and possibly obtain certification as a nurse anesthetic.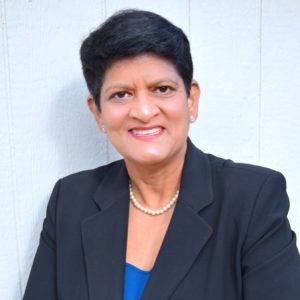 Dr. Lydia Albuquerque, President, National Association of Indian Nurses of America (NAINA)
Dr. Lydia Albuquerque, President, National Association of Indian Nurses of America (NAINA)
Dr. Albuquerque has been a Registered Nurse since 1979, a graduate from the College of Nursing, Armed Forces Medical College in India. Dr. Albuquerque, migrated to the US in 2004, after which she achieved her certification as an acute care nurse practitioner and doctoral degree in nursing. Dr. Albuquerque is the 8th President of the National Association of Indian Nurses of America, a minority organization for Indian nurses in the US. She mentors minority nurses to navigate the US health care system in her leadership role.
Dr. Albuquerque currently serves as an Assistant Professor at William Paterson University, teaching graduate and undergraduate nursing students. She also works as a Nurse Practioner at the Robert Wood Johnson Barnabas health hospital. She has been published in several peer-reviewed journals and presented papers at national and international podiums.
Dr. Albuquerque serves on the board of CGFNS, Vice President of Iota Alpha Tau chapter of Sigma, Commissioner to address racism in Nursing in American Nurses Association. She is the founding President of the American Association of Indian Nurses, New Jersey chapter. In 2022 she was inducted into the Fellow of Nursing Academy of practice and received the Clinical leadership excellence award from the Heart failure society of America in 2021. Her research interest is in cardiovascular health and underserved minority students.
Thank you for your support of the NGO CSW Forum 66, and our eagerly awaited, interesting and inspiring discussion on 15 March!
If you are interested in attending, register today.
Abstract: Around the world, Nursing is one of the few professions which women are encouraged to pursue, and female nurses serve as role models for younger generations of women. While it is a respected profession in many parts of the world, nursing is equally essential for quality health care. Nursing is fundamental to the SDGs as a whole: poverty cannot be eradicated without healthcare providers; hunger cannot be sustainably eliminated without nutritional education; Sustainable cities will not develop without a strong, healthy, and resilient workforce.
Since the turn of the millennium, global migration has been robust and increasing. In 2020, more than 280 million people resided outside of their country of origin, a steady increase from 221 million in 2010 and 173 million in 2000 (UN DESA, 2020). The COVID-19 pandemic proved the immense contribution of nurse and health worker migrants, and that the migration of health workers is pivotal to health systems. Nurse migrants are often seen as heroes for their families and communities, venturing into new lands, and sending financial support through remittances. Globally, nurse migration is increasing in numbers, overwhelmingly female, and provides economic and social empowerment to women and girls.